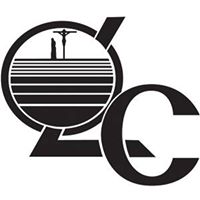 I just returned from another awesome weekend at Our Lady of Calvary Retreat Center. It is hard to believe I have been going to this awesome place for twenty two years, and have met so many amazing women. The retreat team are all wonderful and really do a great job at meeting ALL!!! our needs. Delicious healthy meals, casual conversations to spiritual direction and more.
 This past weekend I had to share with one of my group members Elizabeth what a angelic voice and mannerism she had. Every time she spoke I felt a and heard a gentle soul and  a sweet heart.
We made a point to share some time together in the early hours on Sunday morning, Elizabeth was anxious for the coffee to finish brewing while we shared some small talk, before long we were in my room and Elizabeth shared some of her poetry with me.This is one of the beautiful poems she read to me:
Lessons from a Tree
I see a gentle glow
a soft glimmer
on a tree touched by the light of the sunrise
and it is joyous and peaceful.
And when the wind blows
I see the tree flows with the breeze
no defense
no resistance
no struggle
no complaints nor questions of
'why?' 'why now?' 'why me?'
it is still and grounded
what is given is enough.
~~Liz R~~
Underneath Elizabeth poem reads: You must not expect anything from others. It's you, yourself, of whom you must ask a lot. Only from oneself has one the right to ask everything or anything. This way it's up to you – your own choice. What you get from others remains a present, a gift! ~~Albert Schweitzer~~
So for today I thank Our Lady Of Calvary Retreat Center https://www.ourladyofcalvary.net/ for another great weekend and I thank my new friend Elizabeth for the gift of sharing she gave me.
Our Lady of Calvary, 31 Colton St. Farmington, Ct 06032      Telephone:  860 677 8519
I hope soon you make a point  to spend some time at the Retreat Center, I promise you will leave with a happy heart and a renewed spirit.
Hugs
Casey