Brittany Knowles is today's guest blogger. She is a college student who wrote such a beautiful article for her journalism class, we just had to share it …..
Seven years have passed since Casey Morley first sat down at her kitchen table with her legal pad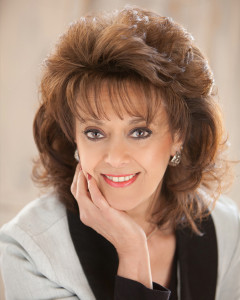 and pen at 3 a.m. on yet another sleepless night. She had many of those nights back then and had no idea she was about to embark on the most cathartic journey of her life. Little did she know this was going to become the longest journal she had ever written.
Casey Morley's soon-to-be-published book "Crawling Out" evolved from fourteen of those legal pads, into which she poured out her heart and soul. Her mission is to educate, raise awareness and unmask the secrecy of domestic violence. Throughout her journey, she has healed emotionally. "I have learned not to hold onto any anger,  no longer carry anyone else's guilt or shame, and to forgive," Morley said.
Morley has spoken at Southington's 45th Apple Harvest Festival, Southington Chamber of Commerce meetings, Southington Staples, Meriden YMCA, and in her salon, Casey's Image Consultants. When she speaks about the content of her book, often her clients begin to share their own horrific story. "At times tears start falling almost from the first word," Morley said. "I hope from sharing my story, I will give hope to people so that they too have the strength and courage to begin their journey of crawling out."
During her journey, her son Michael has been a huge supporter. When talking about her son Michael, Casey said with a smile, "My son is a fine, upstanding young man, finishing his third year of college, majoring in criminal justice. I was brought to tears by a sentence in his college essay: 'I want to be the one who is called on to help women and children.' Tears over no matter how hard I tried to protect him, he still suffered. He gets it."
When interviewing Michael, he said he remembers seeing legal pads all over the house. "Her determination to give me the best life she could as a single mom taught me what dedication, loyalty and love is all about. I learned that even through debilitating circumstances perseverance will get you through anything life will throw at you. I am very proud of her," Michael said.
Nancy Hooper, Morley's editor, has also been important throughout Morley's journey. She described Morley as an ebullient, loving person with a strong will, and a deep faith. "By the time we were ready to submit, she breezed through those stories that had previously stopped her in her tracks, had her in tears. Our editing method seemed to allow her the opportunity to follow the grieving process—tears, anger, acceptance." Nancy now describes Morley as her "closest friend". Morley is a true example of a strong, independent woman, who wants to reach out and
make a change.
Morley is affiliated with the Connecticut Coalition Against Domestic Violence (CCADV) and a member of the Professional Beauty Association, which has their own campaign against domestic violence titled, 'Cut It Out'.  Morley raised $687.00 for domestic abuse which was distributed between the above two agencies and Prudence Crandall, Southington's safe haven. To build her author platform, Morley has developed a website. On her site she shares personal stories. "I hope my website will offer a discrete avenue of help for victims of domestic violence. I hope my personal stories are a gentle nudge to awareness," Morley said. To pre-order a copy of her book, "Crawling Out" email casey@caseymorley.com or call her salon, Casey's Image Consultants, 860-628-8857. For more information about Morley or domestic violence awareness, visit her website www.caseymorley.com
Post by Brittany Knowles: "I am a sophomore at Central Connecticut State University, majoring in Elementary Education.  One of my assignments for my journalism class was to pick someone I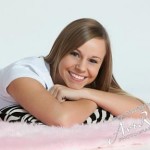 thought was important and write a profile about them.  I've known Casey for the past 3 1/2 years and have become quite close and as her computer helper, I began to see her passion and her mission as she worked on her book, Crawling Out.  I thought interviewing Casey would be a perfect example of a strong woman who is fighting for something important.  By following Casey on her journey, I have learned the alarming statistics and real horror she endured.  I want to share her story and encourage others to be aware and know that there is a way out.  I was so excited to hand in this assignment to help Casey on her mission to educate.  As Casey says, "everyone knows someone who is being abused."  She often adds "how does someone get out of something they don't know they're in."  I am honored to be a guest blogger on her eye opening, informative, moving website."