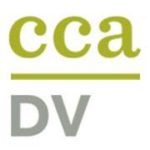 The CCADV Mission: Works to improve social conditions and lead, Connecticut's response to domestic violence through policy, 
public awareness, technical assistance and training.  http://www.ctcadv.org/
So when the CCADV newsletter arrives, I am anxious to read what the coalition has been up to. I often take away new statistics
 and info to share at my speaking events. In this issue they covered State Policy update, New Series of Campus Safety
 Trainings, Safe Futures,etc.
This September, once again  I will be attending the Children's Center Fall Symposium, a day filled with updated information,
 and great presenters. I am certainly interested in the presentation on How persistent fear and anxiety can affect young
 children's learning behavior and health.
Today, thou I want to focus on their New Prevention Campaign  "I Choose" they kicked off this past June.
"I Choose" is focusing on engaging boys, and men, to make positive life changes that don't involve violence. Believing violence is a choice with the right teachers, mentors, tools, boys can delete what they were taught and rise above any form of violence.
       " I choose respect"
       " I choose not to normalize violence towards women"
       " I choose to take a stand against domestic violence"
Please take a moment to watch this very quick video. Perhaps leave me a
message on your thoughts. Thank you
https://www.youtube.com/watch?v=tZBNbjAb_GI&feature=youtu.be
Hugs Casey
Casey's Image Consultants
51 North Main St. Suite 1BB
Southington, Conn. 06489
[860]628-8857
http://caseymorley.com/ Blog Website
http://crawlingout.net/ Author Website
https://www.facebook.com/caseymorleycrawlingout?ref=stream&fref=nf&filter=1
Like My Author Page
https://www.youtube.com/channel/UCea9xmY_7Q6Rmud34WAyYGA Visit my YouTube
Channel
https://www.linkedin.com/in/caseymorley?trk=nav_responsive_tab_profile
LinkedIn Account