How the Systems of Our Bodies Are Affected by Environmental Toxins – Part 2
As I mentioned in a previous post, I have interesting facts about the toxic world we live in today. The U.S. Government and product manufacturers confirm that a variety of chemical POISONS are found in common foods and household products that are absorbed, ingested or inhaled by our bodies every day.
The following is a partial list of common toxins and the maladies that can result due to our exposure to them. Our bodies begin absorbing many of these poisons – even before we eat breakfast!
Alcohol, Acids & Alkali are linked to anemia, cancer, coughing, cramps, depression, disorientation, dizziness, fatigue, headaches, heart damage, muscle weakness, nerve damage, organ damage, rashes, respiratory problems, sleeping problems and vision problems.
Bleaches & Chlorines can cause anemia, child development problems, cancer, diabetes, gastrointestinal

cancer, gland cancer, headaches, heart disease, immune system breakdown, mental function difficulties, organ cancer, pulmonary edemas, severe eye problems, urinary tract cancer.
Detergents & Emulsifiers can cause allergic reactions, blindness, cancer, cataracts, interference with nutrient absorption, loss of hair, organ damage, reproductive damage, scalp eruptions, skin irritation and the stripping of skin's protective oil.
Dyes & Fragrances [Synthetic] are linked to ADHD, allergic reactions, cancer, convulsions, depression, dizziness, headaches, Hodgkin's, hyperactivity, irritability, Leukemia, muscular aches and pains, organ damage, behavioral and emotional problems, reproductive damage, skin rashes, stomach upsets, vertigo, violent coughing and sneezing and multiple types of tumors.
Heavy Metals[Toxic] can cause abdominal cramps, Alzheimer's, brain disorder, cancer, emotional and immune system disorders, genetic damage, hyperactivity, motor skill difficulties, mouth sores, muscle weakness, nausea, pain in your bones and your joints, reduced intelligence and short attention span.
Fungicide, Insecticide & Pesticides are linked to ADHD, birth defects, cancer, death, dizziness, fatigue, flu like symptoms, genetic mutations, gland tumors, insomnia, memory loss, muscle weakness, nausea, nervous system disorder, pain in your bones and joints, organ damage, stomach cramps and swelling of body parts.
Petrochemicals can cause allergic reactions, asthma, cancer, depression and fatigue, headaches,  intestinal gas, immune system disorder, premature aging, pimples, rashes, respiratory failure, sensitivity to the sun and the splitting of your finger and toe nails.
Preservatives [Synthetic] & Volatile Organic Compounds [VOC's] can cause asthma, cancer, cramps, digestive problems, eye and organ damage, headaches, mental confusion, muscle weakness, pain in your bones and your joints, reproductive damage, respiratory problems, skin rashes, tumors and much much more!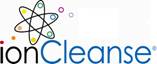 The Ion Cleanse provides a thorough and efficient way to cleanse and purify the body I invite you to hop on the "detox ride" and join us in detoxing the planet – two feet at a time. Please take advantage of the anniversary special I have running until September 6, 2013. I look forward to assisting you in discovering what the colors in your footbath mean and helping you make good decisions about your health and well-being.
Post by Casey Morley – I have emerged from a life filled with abuse and chronicle my journey in my my book,Crawling Out, due to be published soon. I hope by sharing my story I can help other victims of domestic violence realize that they too, can start their own journey of crawling out – they don't have to walk alone. I am also the owner of Casey's Image Consultants, and a Certified M'lis Wellness Consultant offering Lifestyle Change Programs for detoxifying the body. I am dedicated to helping people improve their appearance and overall health from the inside out.