Well being is achieved When Body, Mind and Spirit Function Together at Their Highest Potential
For over 20 years I have been the proud owner of Casey's Image Consultants, a salon located in downtown Southington, Connecticut.  I am also a Certified M'lis Wellness Consultant and offer M'lis Lifestyle Change Programs for detoxifying the body.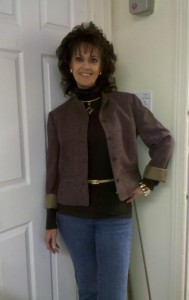 With the two businesses, I have dedicated myself to helping people improve their appearance and overall health from the inside out. All of my Lifestyle Change products and programs tap into the body's ability to renew, cleanse and heal itself.  Chemicals or drugs are not used as these often provide only temporary results, while ultimately creating other problems later on.
Holistic Health is a whole approach to life. Rather than treating a symptom or specific illness, holistic therapies focus on the whole person and how every part of your life is affecting your body. Maximum well being is achieved when body, mind and spirit function together at their highest potential. Detoxification is the foundation of all my Lifestyle Change Programs. It is a necessary part of any health regime and remains a respected and proven system of cleansing the body, conquering degenerative diseases and overcoming chronic health problems.
Taking a holistic approach to detoxification is an ongoing process. It takes personal commitment and diligence to be the best that you can be and achieve your health goals. I would love to teach you how to slow down the aging process while allowing your healthy beautiful self to show through! Feel free to contact by calling  860-628-8857 or fill out the form to the left.
My book, Crawling Out, is available NOW at www.CrawlingOut.com!