And a Grand Evening It Was ….
The Connecticut Coalition Against Domestic Violence held a spring reception at Governor Malloy's Residence on June 10th 2014. The reception was to raise funds to support the organization's statewide work to strengthen Connecticut's response to victims of domestic violence.
We arrived a little early to find at least 15 guest waiting at the locked gated entrance just as eager to get the evening started. Once security made sure we all were on the guest list we were allowed to enter the lovely grounds. And beautiful they were, picture perfect!
Upon entering the foyer we were greeted by Karen Jarmoc, Executor director, of CCADV with a big hug and a thank you for coming.  The gathering brought 125 guests out that night and included remarks from Governor Dannel P. Malloy and Attorney General George Jepsen.
Cocktails were served on the patio and warm hors d'erves were passed throughout the evening. I had a chance to catch up with Chief Gary MacNamara from Fairfield Police Department. We spent a few minutes reminiscing about the Walk a Mile in Her Shoes walk that they held on May 3rd. He was excited to share 384 people came out for their amazing event -the spirit and energy that day was contagious. It is my hope to organize a Walk a Mile in Her Shoes event in Southington, with Chief Gary's help.
Debra Greenwood the President/CEO of The Center for Family Justice, Inc. was thrilled to share all the goings-on at the center. They have 5 active work groups working on transforming the agency, including major construction, parking lot/fencing, security systems, and wellness room for yoga. To check out all that is happening please visit www.centerforfamilyjustice.org
I was fortunate to meet 5 CEO's of various CCADV safe havens for victims of domestic violence. I talked to them about my dream of having my book Crawling Out be a gift to every victim that enters their shelters so that they can be inspired by my story and begin their own journey of escaping a life of abuse. I look forward to working with these amazing people and their teams as we share the same goal of helping victims and raising domestic violence awareness.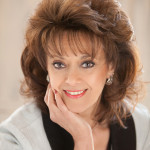 Post by: Casey Morley – "I have emerged from a life filled with abuse and chronicle my journey in  my book, Crawling Out, available at CrawlingOut.com. I hope by sharing my story I can help other victims of domestic violence realize that they too, can start their own journey of crawling out – and that they don't have to walk alone. I am also the owner of Casey's Image Consultants, and a Certified M'lis Wellness Consultant offering Lifestyle Change Programs for detoxifying the body. I am dedicated to helping people improve their appearance and overall health from the inside out."