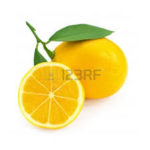 It is hard to believe 2017 will be coming to an end before we know it. I have to say it was one of the fastest years, at the salon I say to my clients. "I am sure someone took out a few months from the calendar.
The discussions of New Year's resolution have already started. The buzz is" let's start a detox program together."
The  M'LIS detox program  is a complete internal process that purifies the liver, bowels, kidneys, and blood, while cleansing all tissues of the body. This total program is the first step in reversing the course of chronic health conditions, and is an important part of regular health maintenance and prevention regimen.
While you are pondering if you would like to join the new year detox group, here are  some tips for a successful detox.
Take it slow! Take the herbal supplements 2-3 at a time throughout the entire day.
Gear up! Healing crisis can make you feel like you've got a cold or flu, but gear up and push through! It only lasts a couple of hours to occasionally a couple of days. Work on getting in the right mind set of you can do it!!! before you even start.
Sip on it. Sip the lemon mixture [that I will teach you how to mix] gradually throughout the day rather than drinking it all at once like a meal. Make your bottles of lemon mixture last all day long.
Take a break. Keep your activity light. This is a time for your body to rest and heal. If you have the desire to exercise, try yoga, walking or other simple exercise.
Mix it up. Try freezing your lemon mixture for a cool slushy drink, or using hot water when making the mixture to create a warm drink.
Get good grades. Pure maple syrup comes in light, medium, and dark grades. Experiment with the different choices to see what works best for your mood. or time of year.
Add calories. Feeling like you need more energy? Have a 3rd quart of the lemon mixture or try a spoonful of maple syrup and a 15 min. power nap.
An extra boost. Using slender-aid helps to appease your appetite and balances your blood sugar making you feel less hungry/ Try it.
Go the extra mile. If at the end of day 3 on the lemon mixture you feel great, go for day 4! [I have done 6 days] just know you can safely cleanse for up to 10 days.
The detox group that is forming for their program in the new year would love to have you join us. Please call the salon with any questions. 860 628-8857 or make an appointment for a Ion Cleanse  Footbath while we discuss your any questions you may have.
Here's to the new amazing you.
Hugs Casey