I guess it's true what they say, good things do come to those who wait …. ever so patiently.
It was February of 2013 when I submitted one of my first blog posts, A Welcomed Helper (also my very first YouTube video) to Women's World magazine. Doreen Virtue's editor called me last week to tell me they're running my story!! My story will appear in the "My Guardian Angel" section of Woman's World, Issue 52, cover date, December 29, 2014 and will be on sale from 12/18 – 12/24. Here's
what Dr. Virtue had to say about my story:

"He certainly WAS an angel who saved them and their Christmas!" says Doreen Virtue, Ph.D. "Angels often appear in temporary human form to save our lives, as this angel did for Casey."
"Casey's fervent prayers and her son's perfect faith were answered by an angel who appeared from out of nowhere, and took charge of the situation. The fact that this man was running down a snowy highway, that Casey's son didn't see or hear him, and that the angelic man told Casey exactly what she needed to hear, shows his angelic true identity. I even believe that the angel cleared the weather enough for Casey to safely drive the rest of the way home!"
"The angels say, 'We do whatever we can, and as much as possible, to help keep you safe and protected.'" 
Let this be a lesson to us all, to NEVER give up hope and to ALWAYS believe in guardian angels. And remember, good things really do come to those who wait! Here's my amazing angel story, A Welcomed Helper ….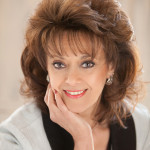 Post by: Casey Morley – "I have emerged from a life filled with abuse and chronicle my journey in  my book, Crawling Out, available at CrawlingOut.com. I hope by sharing my story I can help other victims of domestic violence realize that they too, can start their own journey of crawling out – and that they don't have to walk alone. I am also the owner of Casey's Image Consultants, and a Certified M'lis Wellness Consultant offering Lifestyle Change Programs for detoxifying the body. I am dedicated to helping people improve their appearance and overall health from the inside out."