Networking Can Be Fun!
Last month I was invited to the first networking gathering by Shirley Bloethe at The Loop, in Plainville, Connecticut. My time there just flew by! I met interesting people from all walks of life, and conversations were flowing no matter what corner of the room I went to.

I met Margaret Waage, a freelance writer and photographer. How fun it was to listen to her talk about her  fascinating projects. In between our sharing, I of course had to mention my book, Crawling Out, (due to be 
published soon). Before the evening was over Margaret asked if she could interview me and maybe take a few photos. I was thrilled to hear that her story will be printed in The Observer, our local Southington paper.
A few days later, Margaret was at my salon for one and a half hours, again the time just flew by. Our conversation went from smiles to tears and back to smiles again. We certainly had a roller coaster of emotions. It was so uplifting to hear her desire to help me with my mission of raising domestic violence awareness.She really liked when I shared my approach on the subject of domestic violence awareness …
If we ALL made it personal and just focused on our own family, friends, coworkers and neighbors – we could make a huge collective impact. [It is estimated that one out of 3 women and one out of 6 men suffer from abuse. And the vast majority of victims keep their pain a secret]. Whether we're aware of it or not, people all around us, who we know and care about, are affected.
It starts with knowing the signs of abuse. If we ALL take just one of the action steps, that I so often speak about …. Research it, Talk About it, Teach Our Children, Donate your time and/or money to one of the many organizations that help victims and raise awareness of domestic violence. We as individuals CAN start a domino effect. Before we know it awareness will grow and the violent epidemic of abuse will start to subside. It is my dream that all victims will soon realize that help is available, that they don't have to hide their pain, or carry the shame and guilt that isn't theirs to carry.

Margaret Waage does beautiful work, check her out at www.margaretwaage.com and please be watching our local paper the Southington Observer for her article.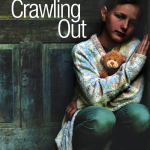 Post by: Casey Morley – "I have emerged from a life filled with abuse and chronicle my journey in  my book, Crawling Out, available at CrawlingOut.com. I hope by sharing my story I can help other victims of domestic violence realize that they too, can start their own journey of crawling out – and that they don't have to walk alone. I am also the owner of Casey's Image Consultants, and a Certified M'lis Wellness Consultant offering Lifestyle Change Programs for detoxifying the body. I am dedicated to helping people improve their appearance and overall health from the inside out."