Something BIG planned for NO MORE Week 2016…
The NO MORE Week Postcard!
Your personalized postcards will be printed, featured in a public display of the NO MORE symbol in New York City, and delivered en masse to NO MORE Week events across the country. They'll also be featured online in the

 

NO MORE Week of Action Postcard Mosaic, for viewing and sharing on Facebook and Twitter. All it takes to

 

create a Postcard

 

is a photo of yourself and a quick message explaining why you say NO MORE.
Create your very own NO MORE Week Postcard today!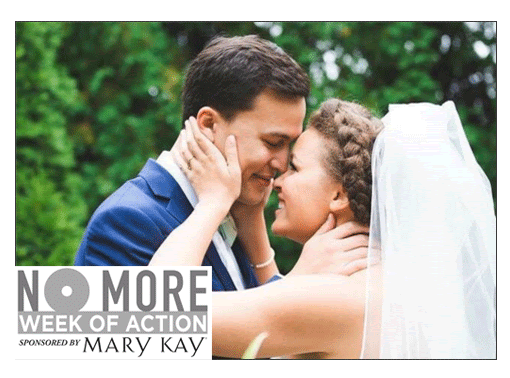 Sharing why we're involved in this movement can be very powerful. In fact, when it comes to ending domestic violence and sexual assault (DV/SA), we believe that the most effective way to communicate our message is through supporters like you sharing why they say NO MORE. The NO MORE Week Postcard events amplify our individual messages by bringing them together in a show of unity for all to see.
Think of what a powerful message it will send when thousands of individual postcards — including yours — are displayed all together in New York City and at events across the country.
Be a part of the historic NO MORE Week Postcard movement by creating yours today: