Local authors celebrate the first annual Connecticut Author's Day, September 1st, 2015.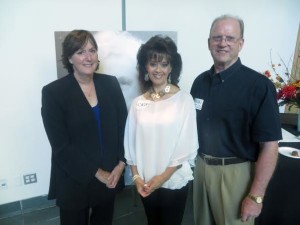 Award-winning author June Hyjek, President of APSS, Connecticut said, "We thought it was time that all authors in Connecticut be celebrated and to shine a light on illiteracy. When you look at the names of those who have lived and created here, from Mark Twain to Dominick Dunne, you see the shaping of America's culture. While the bold faced names get most of the attention this day intends to celebrate all authors who choose to call Connecticut home. Books combat illiteracy. Even if a book doesn't become a bestseller, it doesn't mean that it hasn't added value to someone's life. Every book is important; every author is important."
Hyjek goes on to say, "it is our hope that we can illuminate an often overlooked day of honor, National Authors' Day which is November 1st. "It is our intention to use this platform of Connecticut Authors' Day to inspire authors and readers to make National Authors' Day a nationwide celebration of those who bring knowledge, joy, and inspiration to others through books."
Check out the photos from the invitation-only reception that was held at the Mark Twain House.