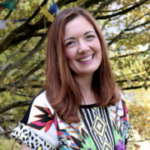 A few weeks ago I started a major purging project at my home, many bags to the trash with old papers, and even more items to our local community service. To make this adventure even more delightful I  stumbled across this free Feng Shui series and I have been motivated and having lots of fun making space for the new to come into my life. Please check out this interview Episode # 98 Energize Your Space for Success with Patricia Lohan- Jen Turell.
http://jenturrell.com/episode-98-energize-your-space-for-success-with-patricia-lohan/
I would love to hear from you about all the fun and new changes you are making.
Hugs Casey
Ps You can also connect with Patricia  @      https://www.facebook.com/groups/DreamLifeCreators/