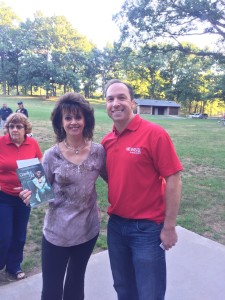 I met Gil Simmons, Channel 8 Weatherman!
I got up early for my walk and pulled in to Hubbard Park at 6:15 am, just as Life Star was landing.I was lucky to get a whole minute on live TV to chat with Gil.
I shared that I am an author and that I'll be a guest speaker at Holy Angels church in Meriden Connecticut at their 16th annual Respect Life Conference on

Oct 17th

  from 9am to 3pm. Go Holy Angels Church Respect Life Conference to learn more.