I was cleaning out a nightstand in my bedroom last week and came across a folder, it was full of papers from a training program I attended back in October of 2006. I really have no memory of what appears to of been a very full and eventful day. Enclosed in the folder was this poem after reading it I was nudged by spirit to share it with you ….
A Prayer For Victims of Abuse
God of endless love,
Ever caring, ever strong,
Always present, always just
You gave your only Son
to save us by the blood of his cross.
Gentle Jesus, shepherd of peace,
Join to your own suffering
The pain of all who have been hurt
In body, mind, and spirit
By those who betrayed the trust placed in them.
Hear our cries as we agonize over the harm done to our brothers and sisters.
Breathe wisdom into our prayers,
Soothe restless hearts with hope,
Steady shaken spirits with faith:
Show us the way to justice and wholeness,
Enlightened by truth and enfolded in your mercy.
Holy Spirit, comforter of hearts,
Heal your people's wounds
And transform our brokenness.
Grant us courage and wisdom, humility and grace,
So that we may act with justice
And find peace in you.
We ask this through Christ, our Lord. Amen
Copyright 2004, United States Conference of Catholic Bishops. All rights reserved.
To your healing tomorrows.
Hugs Casey
Post by: Casey Morley – "I have emerged from a life filled with abuse and chronicle my journey in  my book, Crawling Out, available at CrawlingOut.com. I hope by sharing my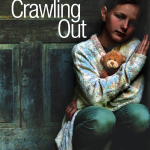 story I can help other victims of domestic violence realize that they too, can start their own journey of crawling out – and that they don't have to walk alone. I am also the owner of Casey's Image Consultants, and a Certified M'lis Wellness Consultant offering Lifestyle Change Programs for detoxifying the body. I am dedicated to helping people improve their appearance and overall health from the inside out." Visit www.crawlingout.com to get your copy of Crawling Out today!