Since I am offering a special on the IonCleanse footbath in celebration of the 23 anniversary of my salon, in Southington Connecticut, I thought I'd share some valuable information about how our bodies are affected by environmental toxins.
When the Immune System is affected by toxins, we see an increased tendency to allergies and recurrent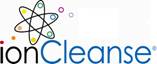 respiratory [nose, sinus or lung] or ear infections.  The Defense Systems can become more prone to cancer. [Infants and young children, as well as adults, are presently developing cancer at an alarming rate].
When the brain and nervous system are affected by toxins we experience headaches, difficulty thinking or remembering, inexplicable emotional ups and downs, inconsolable depression, irritability, moodiness, aggression, hyperactivity and/or extreme fatigue.
Toxins affecting the reproductive system cause a wide variety of sexual problems and infertility. When the endocrine system is affected, it contributes to illnesses such as Diabetes and Thyroid Disease. Affected muscular systems will experience twitches, tics, muscle pains or weakness, possibly leading to Fibromyalgia, Multiple Sclerosis, Amyotrophic Lateral Sclerosis or Pakinson's disease.
Toxins affecting the skeletal system can cause chronic swelling and stiffness, which eventually leads to pain and permanent joint deformities. When the heart and circulatory system are affected we can see high blood pressure or irregular heart beats. Affected blood vessels can cause us to experience abnormal bleeding of the skin, joints, breasts, urine and elsewhere.
The IonCleanse footbath provides a thorough and efficient way to eliminate toxins and purify the body.  Please give me a call @ 860-628-8857 to take advantage of my 23rd anniversary special.
Post by Casey Morley – I have emerged from a life filled with abuse and chronicle my journey in my my book,Crawling Out, due to be published soon. I hope by sharing my story I can help other victims of domestic violence realize that they too, can start their own journey of crawling out – and that they're not alone. I am also the owner of Casey's Image Consultants, and a Certified M'lis Wellness Consultant offering Lifestyle Change Programs for detoxifying the body. I am dedicated to helping people improve their appearance and overall health from the inside out.