Last week a client shared with me she had gone to her first meditation class. She was frustrated because she couldn't come up with a mantra because she is a" Negative Nelly" type. She was so pleased the instructor provided one for the class. Of course I had to ask, what was it?
With a big smile she said, "Let Go". I thought, that's simple. But after I thought about our conversation I wondered, is it that simple for everyone? What actually does that mean? Does it mean let go of your plan, or let go of your thought, your idea, the situation, let go of control?  Then I came across this in one of my Al Anon treasures….
Let Go
Let Go does not mean to stop caring.
It means I can't do it for someone else.
To Let Go is not to cut myself off,
it's the realization that I can't control another.
To Let Go is not to enable,
but to allow learning from natural consequences.
To Let Go is to admit powerlessness,
which means the outcome is not in my hands.
To Let Go is not to try to change or blame another,
it's to make the most of myself.
To Let Go is not to care for,
but to care about.
To Let Go is not to fix,
but to be supportive.
To Let Go is not to judge,
but to allow another to be a human being.
To Let Go is not to be in the middle arranging all the outcomes,
but to allow others to affect their own destinies.
To Let Go is not to be protective,
it's to permit another to face reality.
To Let Go is not to criticize, or regulate anyone,
but to try to become what I dream I can do.
To Let Go is to fear less,
and to love more.
~Author Unknown
So is it as simple as that? Is it just about two words?  Have you ever had difficulty letting go of something or someone? If so I hope this poem nudges you to new growth. Please feel free to share whatever you might be experiencing, that may be too difficult for you to Let Go. Here's to fearing less and loving more. 
Hugs Casey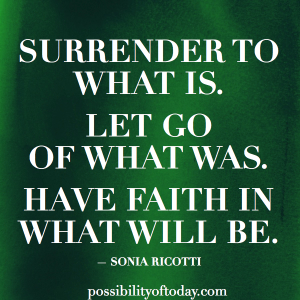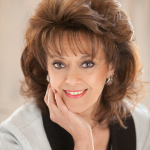 Post by: Casey Morley – "I have emerged from a life filled with abuse and chronicle my journey in  my book, Crawling Out, available at CrawlingOut.com. I hope by sharing mystory I can help other victims of domestic violence realize that they too, can start their own journey of crawling out – and that they don't have to walk alone. I am also the owner of Casey's Image Consultants, and a Certified M'lis Wellness Consultant offering Lifestyle Change Programs for detoxifying the body. I am dedicated to helping people improve their appearance and overall health from the inside out." 
Visit www.crawlingout.com to get your copy of Crawling Out today!