As I shared in one of my earlier posts, October was Domestic Violence Awareness Month. I thought this would be a great time to share my soon-to-be-published book,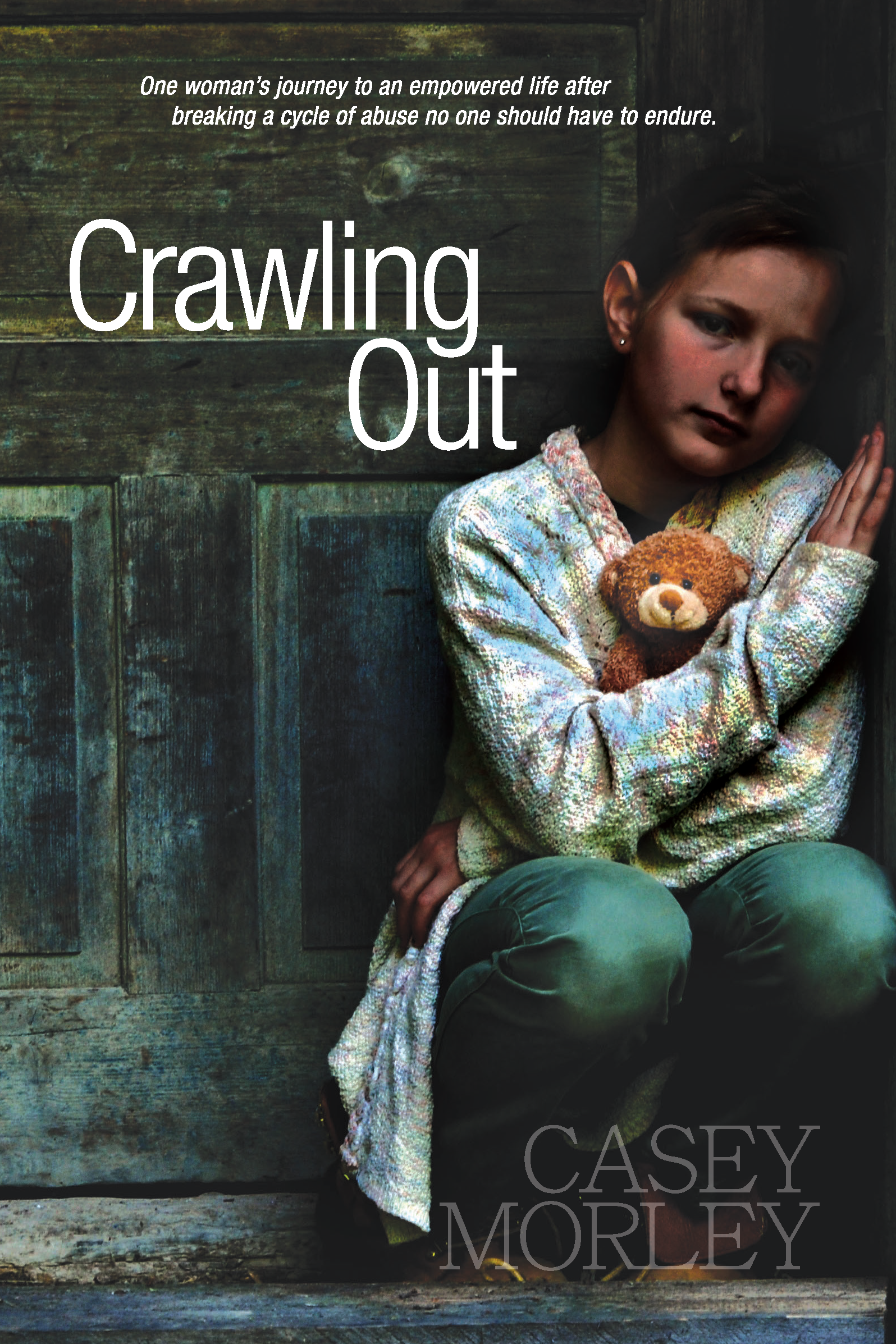 Crawling Out, the story of my own journey of overcoming a life filled with domestic abuse.
You see, after pondering the alarming statistics on the many domestic abuse advocacy websites, I thought, how can I help? I realized this is a huge mountain to climb. The more I researched, the bigger it got. Well I went back to the old teachings of the nuns back in the day in Catholic school. Break it  down, take small steps, maybe outline.
So I came up with the idea of enlarging my "Soon-to-be-Published" book flyer to an 11 x 17 size, printing several, and having Staples laminate them. I then started asking my neighbors, at home and at work, to help me raise domestic violence awareness by displaying my "Soon-to-be-Published" laminated message in their businesses. Happily, I had to keep returning to Staples to make more!
I am ecstatic to share with you a list of my helpers who readily hopped on board to help me spread the news of my new book and help put a stop to this epidemic that is swirling all around us. Domestic violence is one of the largest unmasked secrets and that has to change.
Below is a list of my friends and their businesses:
ARC of Southington  www.arcofsouthington.org
Art Rich Photography www.artrich@artrichphotography.com
Baby's World & Kids Rooms Too!  www.Babysworldonline.com
Barbers Unlimited 860-426-0100
Better Looks Salon  (860) 621-1509.
Branford Hall Career Institutewww.branfordhall.edu
Carmela Marie Catering www.carmelamarie.com
CC Carvers www.cccarvers.com
Champagne Financial Services 860-621-4311
Cleaning by Maria 860-621-3395
Cork & Brew www.corkandbrew.com
De Paolo Contemporary & Traditional Interiors 860-628-4717
Deli 66 203-271-2464
Don Petit's Store of Floors 860-621-4295
Farmington Bank 860-620-1504
Flew the Coop Designs www.flewthecoopdesigns.com
Frostiee 860-426-0615
Gerard & Co. LLC 860-621-4240
Gifts in a Basket www.BratsBaskets.com
Grant Chiropractic Health Center, LLC www.southingtonchiropractor.com
Hair Expo 860-621-8328
Harvest Moon Foods LLC www.harvestmoonfoodsgf.com
Just for You Gift Shoppe www.justforyougiftshoppe.com
Kazuri Beads East www.KazuriBeadsEast.com
Machiavelli's Italian Restaurant 860-426-9920
Mountain Top Chiropractic & Nutrition Center www.mttopchiro.com
Nails & Details www.nailsanddetails.com
Natural Path Yoga Studio & Holistic Therapy Center www.southingtonyoga.com
Palumbo's 66 Service Center 860-628-7845
Pretty Nail 860-621-6637
Seraphino Pharmacy www.SerafinoPharmacy.com
Sixpence Pie Company www.sixpencepiecompany.com
Soul Space Yoga & Wellness www.yogasouthington.com
Southington Chiropractic Center, P.C. (860) 621-777
Super 66 Liquors 860-628-2836
TD Bank, South End 860-620-6609
Tops IGA Market www.topsmarket.com
As you can see, the list of my local friends supporting my mission is quite long. I am so grateful for their support, grateful for them letting my soon-to-be-published newsletter take up space in their storefront windows.I am looking forward to watching this list grow!
I have already started to receive incredible feedback from women and men expressing the need for this information to be spread. Every person who has spoken to me has talked about either their experience or that of someone they know. Certainly affirming to me that the time for awareness and permission to unmask the secrecy is NOW.
Please take some time to stop by these wonderful local businesses and check out their websites. They are all great people. I would love to add you to my list. Please contact me at 860-628-8857 if you'd like to post one of my "Soon-to-be-Published" flyers in your place of business.
Post by: Casey Morley – "I have emerged from a life filled with abuse and chronicle my journey in my mybook,Crawling Out,due to be published soon. I hope by sharing my story I can help other victims of domestic violence realize that they too, can start their own journey of crawling out – and that they don't have to walk alone. I am also the owner of Casey's Image Consultants, and a Certified M'lis Wellness Consultant offering Lifestyle Change Programs for detoxifying the body. I am dedicated to helping people improve their appearance and overall health from the inside out."