The Judiciary Committee is hearing testimony on proposed bill 650 AN Act Concerning Restraining Orders the morning of Wednesday, March 11 2015. Ron Pinciaro, Executive Director of the CT Against Gun Violence would like us to help spread the word…. "it is so important that we get as many people as possible at that hearing, especially on the Domestic Violence issue.  Even if you are not planning to testify or can only stay for a couple of hours, your presence means so much. Gun rights extremists in CT, supported by the NRA, have been very effective at making their presence felt in legislative hearings. We know this impacts legislators who often feel intimidated by their forceful opposition to any gun safety law. If we want lawmakers to take courageous stands, we must make our voices heard. Appearing and testifying at public hearings is a visible and effective tactic the media takes notice."
 Modification of Domestic Violence Restraining Order 
What the Proposal Does
• The proposal would modify the current process for removal of firearms from persons who are the subject of temporary Domestic Violence restraining orders. The modification would require that a subject of a restraining order immediately surrender any guns or ammunition owned or possessed in cases where there is the use, attempted use, or threatened use of physical force against another person.
The Problem
• Firearms accounted for the murder of 100 women in CT from 2002 to 2011.
• Access to a gun in an abusive relationship makes it five times more likely that the woman will be killed.
• The period immediately following a victim's application for a restraining order is the most dangerous time.
• On May 7, 2014, in Oxford CT, Scott Gellatly, 46, a subject of a restraining order applied for by his wife, entered the home of his mother-in-law, shot and killed his wife, Lori Gellatly, 32. He also shot and seriously injured his mother-in-law, Mary Jackson. The couple's twin toddlers were in the house at the time. Scott Gellatly was supposed to surrender all his firearms under the order issued April 25. The killing came a day before a court hearing on whether to extend the restraining order.
Conclusions
• Women who have applied for restraining orders are at significant risk during the period before the hearing when their former partner retains access to guns.
• According to news reports, Governor Malloy has said, "What we're saying is, if it's bad enough to justify a restraining order being issued, it's bad enough to take
the additional precaution of making sure that the weapons . . . can no longer be accessed."
• Keeping domestic violence offenders from obtaining firearms is an evidence-based way to protect women.
Campbell, Jacquelyn C., et al., Risk Factors for Femicide in Abusive Relationships: Results from a Multistate Case Control Study. American Journal of Public Health 93, No.7, July 2003, pp. 1089-1097.
http://www.courant.com/opinion/op-ed/hc-op-jarmoc-firearms-in-domestic-violence-0106-20150105-story.html
http://www.nhregister.com/general-news/20140507/woman-killed-in-oxford-domestic-dispute-husband-charged-
with-murder
March 11th is also Women's Day at the Capitol.
PCSW's (Permanent Commission on the Status of Women) is having their annual signature event at the Legislative Office Building (LOB). All are encouraged to attend. This year the theme for the day is "Paid Family & Medical Leave: Not Only a Women's Issue." We'll hear from a dynamic keynote speaker, will have remarks from Connecticut's constitutional officers, legislative leadership, Congresswoman Rosa DeLauro and will also have a panel featuring stories from Connecticut residents about their personal experiences. At lunch we will be joined by Latifa Lyles, Director of the U.S. Department of Labor's Women's Bureau. Lunch is free, simply RSVP so they can have an approximate head count. To RSVP click here.

Women's Day at the Capitol, March 11, 2015  Agenda
9: 30 AM – Coffee & networking (LOB 2nd floor atrium)
10 AM – Start of program (Room 2D
10:30 AM – Keynote address from Neale Godfrey
About Neale: Author, Financial Literacy Expert, President of Green$treet Commons, Member of the New Jersey Council on Parity in Labor and Education
11 AM – Panel moderated by the national organization Family Values @ Work
12:15 PM Lunch in the Old Judiciary Room at the State Capitol featured Latifa Lyles, Director of the Women's Bureau at the U.S. Department of Labor
 Bring colleagues and friends and to even make this your "day" at the Capitol! For questions please contact Michelle Noehren at Michelle.Noehren@cga.ct.gov.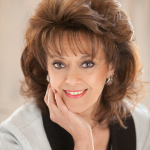 Post by: Casey Morley – "I have emerged from a life filled with abuse and chronicle my journey in  my book, Crawling Out, available at CrawlingOut.com. I hope by sharing my story I can help other victims of domestic violence realize that they too, can start their own journey of crawling out – and that they don't have to walk alone. I am also the owner of Casey's Image Consultants, and a Certified M'lis Wellness Consultant offering Lifestyle Change Programs for detoxifying the body. I am dedicated to helping people improve their appearance and overall health from the inside out."