Here's what some people are saying about my book, Crawling Out, now available at CrawlingOut.com …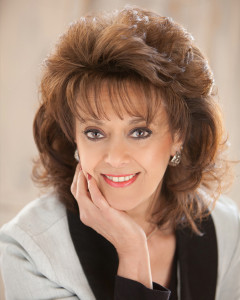 A Strong Woman's Journey
Casey Morley's gripping memoir is about an always hopeful woman's growth into her own, after a grim past in which she felt more like property than a gift. Her writer's voice is open and charming. I felt as if we were chatting over coffee in a cozy kitchen. There's laughter through the tears, along with a spine of grit and gumption, yet you never forget what a lady Casey is. In some ways, the book isn't what I expected, but yet it's also more. Casey's story shows how old mental programming has us repeating situations, even after we've uprooted and populated our lives with different faces. This book shows how, when we change our minds, we change our lives. ~Rhonda
Awe-inspiring ….. Definitely a Must-Read
Crawling Out is a woman's courageous battle to fight against domestic violence and abuse, despite all the horrific and painstaking encounters throughout her lifetime. Casey's outpouring love, as a mother is shown through her determination and perseverance to create a happy, healthy, stable and safe life for her son. Casey's honest writing flowed as if I was sitting next to her having a one-to-one conversation. I was always engaged and intrigued to continue reading, even when saddened by the heart wrenching moments in her life. I admire her strength, endurance, and spirituality, which guided her through her journey of healing. Knowing Casey over the past few years, I would have never known the pain she endured. Her spiritual, outgoing and positive personality is inspirational and admirable. In support of her mission, I highly recommend reading and sharing this book with friends. Together we can make a difference. ~Bernadette
I Just LOVE a Story with a Happy Ending!
I related so well to Casey's experience because I, too, have suffered the long-term devastating effects of loving and living with an alcoholic. This story brought me to a much deeper awareness. I realized I am not alone. I also learned that I am not as far along on my journey to recovery as I thought – but I'm not discouraged! I'm inspired now more than ever to continue that sometimes-very-painful path to healing. I have enormous respect and gratitude for Casey. I admire her courage, her compassion and her willingness to shed the secrecy and expose her story. I know she is going to inspire and educate the masses. She has already helped so many! Casey teaches us that no one has to walk alone …. and she makes us understand that it's not easy, but it is POSSIBLE for anyone and everyone to begin their very own journey of crawling out from bad and painful situations. ~Karen
Because of the delicate nature of the subject matter, readers will remain anonymous to protect their privacy.
Your feedback is very important to me. Please feel free to share your feelings about my book in the comments section below!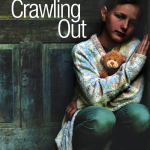 Post by: Casey Morley – "I have emerged from a life filled with abuse and chronicle my journey in  my book, Crawling Out, available at CrawlingOut.com. I hope by sharing my story I can help other victims of domestic violence realize that they too, can start their own journey of crawling out – and that they don't have to walk alone. I am also the owner of Casey's Image Consultants, and a Certified M'lis Wellness Consultant offering Lifestyle Change Programs for detoxifying the body. I am dedicated to helping people improve their appearance and overall health from the inside out."