Like abuse, addiction and suicide can often be rather painful topics to discuss, especially with our children. Refusing to talk about difficult subjects is NOT the answer as awareness is the first crucial step toward change. Fortunately there is help.
A representative from EducatorLabs, contacted me recently and asked me to share important information and resources about suicide and addition prevention. EducatorLabs, is a new volunteer-based start-up that conducts free research for educators. In light of the recent loss of comedian and humanitarian Robin Williams, they started to research suicide and addiction prevention. The more research they did the more their concern grew as we learned about suicide contagion which is is described in a New York Times article that states: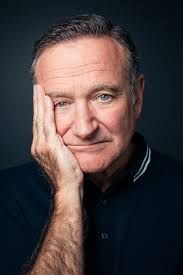 Mental illness is not a communicable disease, but there's a strong body of evidence that suicide is still contagious. Publicity surrounding a suicide has been repeatedly and definitively linked to a subsequent increase in suicide, especially among young people. Analysis suggests that at least 5 percent of youth suicides are influenced by contagion.
People who kill themselves are already vulnerable, but publicity around another suicide appears to make a difference as they are considering their options. The evidence suggests that suicide "outbreaks" and "clusters" are real phenomena; one death can set off others. There's a particularly strong effect from celebrity suicides….
These findings inspired EducatorLabs, to create resource toolkits and curriculum on these topics. Some of the best research on addiction and suicide prevention included:
Drug Prevention 4 Teens  http://www.justice.gov/dea/pr/multimedia-library/publications/prevention4teens.pdf
Addiction Prevention: 34 Essential Lesson Plans for Educators  http://www.newbeginningsdrugrehab.org/addiction-prevention-lesson-plan-guide
Alternative Treatments for Addiction
http://www.healthyplace.com/alternative-mental-health/addictions/alternative-treatments-for-addiction/
Teen Depression – A Guide for Parents http://www.helpguide.org/mental/depression_teen.htm
Mental Health Service Provider Search  http://www.zocdoc.com/therapist-counselors
Society for the Prevention of Teen Suicide  http://www.sptsusa.org/
Here is curriculum they created available on EducatorLabs
Integrated K-12 Drug Addiction Prevention Curriculum  http://educatorlabs.org/lesson-plans/addiction-prevention-lesson-plans/
More information will be posted on their site, be sure to check it out. It's a successful day when we are able to share information on such important topics. You will find all of the above, as well as many other resources on my Resources Page. Please help us by passing it on – together we CAN make a difference!
For more information feel free to contact Rebecca Muller at EducatorLabs  
EducatorLabs.org  Cultivating. Connecting. Curating.
2054 Kildaire Farm Rd. #204 Cary, NC  27518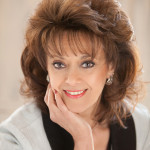 Post by: Casey Morley – "I have emerged from a life filled with abuse and chronicle my journey in  my book, Crawling Out, available at CrawlingOut.com. I hope by sharing my story I can help other victims of domestic violence realize that they too, can start their own journey of crawling out – and that they don't have to walk alone. I am also the owner of Casey's Image Consultants, and a Certified M'lis Wellness Consultant offering Lifestyle Change Programs for detoxifying the body. I am dedicated to helping people improve their appearance and overall health from the inside out."