What is going on at the Center for Family Justice?

I met Deb Greenwood last month at the CCADV (Coalition Against Domestic Violence) Spring Reception last month held at the at Governor Dannel Malloy's residence. Debra is the CEO/President of The Center for Family Justice in Bridgeport, CT which offers a variety of programs and services to address the ongoing issues of domestic violence and sexual assault.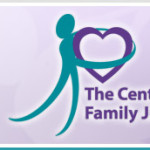 The center offers Advocacy and Crisis,Services Counseling, Hotline, Emergency Shelter, CaseManagement, Community Education, Court Advocacy, multi-disciplanary Investigations into child sexual assault, as well as a program for Preparing incarcerated women for life after prison. All services are free to Connecticut residents of Bridgeport, Fairfield, Easton, Stratford, Trumbull and Monroe.
Because of the generous contributions that resulted from amazing fund-raising efforts, the center now has 5 active groups working towards the transformation of the agency. They include …..
1.  Funding and sustainability Work Group
2.  Programs and Operational Work Group – collaborating with over 15 new non-profit partners to help victims of abuse all under one-roof
3.  PR/Marketing work group – new web design
4.  Law Enforcement Work Group
5.  Civil/Legal Work Group
There is also one major Steering Committee keeping the plan moving forward. They have a plan for a Fall 2015 grand opening which will unveil the major construction, parking lot and fencing improvements,improved security systems, reconfiguration of 5,000 new sq ft for our partners, law enforcement, offices, a Wellness Room for Yoga, meditation, etc.
In addition, the center is not only planning, but also keeping our ever-growing number of victims supported with what they need. Fundraising events include:
*May 3rd 2014 – Walk a Mile in her shoes – over 384 people that raised $20,000!
*June 6th – Bowling Against Bullying – Over 200 participants and raised over $30,000
*Ride Against Child Abuse – 178 riders (2nd year)
*Formulation of a new town Taskforce in Easton and the opening of our 4th suburban satellite office
*September 18th our 17th Annual Speaking of Women Luncheon ($175 per person) will have Linda Fairstein, author and speaker who started the first SVU unit and first female district attorney in New York  speaking at our signature luncheon at The Water View in Monroe.
*Focus on Prevention Education on college campuses at our public and private schools, to engage youth as Peer leadership….
That's a short version of what the Center for Family Justice has been working on. Go here if you'd like to make a donation to the great organization. And to learn more about where your donations are going, visit www.centerforfamilyjustice.org. or contact Deb Greenwood, for more information at (203) 334-6154
The Center for Family Justice serves the Connecticut communities of:  Bridgeport, Easton, Fairfield, Monroe, Stratford and Trumbull.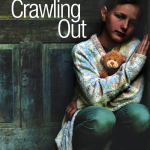 Post by: Casey Morley – "I have emerged from a life filled with abuse and chronicle my journey in  my book, Crawling Out, available at CrawlingOut.com. I hope by sharing my story I can help other victims of domestic violence realize that they too, can start their own journey of crawling out – and that they don't have to walk alone. I am also the owner of Casey's Image Consultants, and a Certified M'lis Wellness Consultant offering Lifestyle Change Programs for detoxifying the body. I am dedicated to helping people improve their appearance and overall health from the inside out."