I am a promoter for Our lady of Calvary Retreat Center, and as the title says, it is not just a place for tears and prayers. Last week friends and family members gathered together to enjoy a Humor Workshop. Our presenter, the one and only Marie DiBenedetto.
My friend Marie is a past OLC retreat team member who has brought joy to many of my retreat experiences. She is also a retired nurse, and a spiritual director. Marie teaches us that laughter and being playful is healing and helpful.
She gave us great advice, like making a list of 20 things you like to do, and making it a point to accomplish at least 10 of them every day. The list doesn't have to be a long and stressful list of accomplishments. It can simply be a list of life's simple self-indulgence pleasures, like enjoying a cup of tea, reading inspirational literature, reaching out to a friend, taking a walk, or meditating.
Marie reminded us that we have to take care of ourselves, so that we can better be able to take care of others.    Being able to laugh at ourselves, act silly, or tell a joke can provide much needed comfort in anxious or sad situations. A good laugh, when we're depressed can help us gain the relief and perspective we may desperately need.
We were invited to experience Marie… like ripples moving out into the pond, her joy and positive disposition  touched us all, and she encourages us to spread that joy to others.
If your group, church, or organization could use a good laugh, or just a reason to gather around and have some fun, please leave me a comment, or give me a call @ 860 628-8857. I will be sure to get your request to Marie.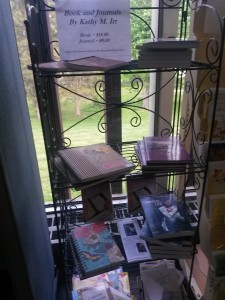 Demonstrating their commitment to spreading the message of hope to victims of domestic violence and child abuse, my book Crawling Out is on sale at Our Lady of Calvary Retreat Center book store. Our Lady of Calvary Retreat Center is located at 31 Colton Street, in Farmington Connecticut.
 Post by: Casey Morley – "I have emerged from a life filled with abuse and chronicle my journey in  my book, Crawling Out, available at CrawlingOut.com. I hope by sharing my story I can help other victims of domestic violence realize that they too, can start their own journey of crawling out – and that they don't have to walk alone. I am also the owner of Casey's Image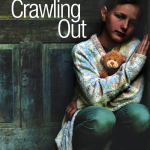 Consultants, and a Certified M'lis Wellness Consultant offering Lifestyle Change Programs for detoxifying the body. I am dedicated to helping people improve their appearance and overall health from the inside out." 
Visit www.crawlingout.com to get your copy of Crawling Out today!