Join The White Ribbon Campaign
On average, more than three women die as a result of domestic violence EVERY DAY (Bureau of Justice Statistics Crime Date Brief).  Every 2 minutes, someone in the U.S. is sexually assaulted (U.S. Department of Justice's National Crime Victimization Survey).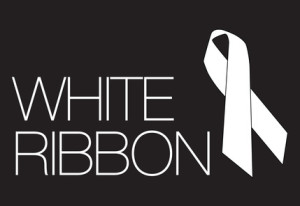 In response to this violence, The Center for Women and Families recognizes that men and boys need to be part of the solution, and as a result, created its own White Ribbon Campaign Taskforce whose primary focus is engaging men to end violence against women.
Here are seven things identified by The International White Ribbon Campaign Committee to help end gender-based violence and promote gender equity, healthy relationships and positive ideals of masculinity.
Think about the kind of man you want to be. Be true to yourself.

Never use force, threats, or violence in your relationships with others.

Wear a white ribbon and speak out against violence against women.

Be a good role model and share with those around you the importance of respecting women and girls.

Learn about the impact of violence against women in our communities.

Challenge and speak out against hurtful language, sexist jokes, and bullying.

Accept your role as a guy in helping end violence against women. It affects everyone.
The History of White Ribbon
The White Ribbon Campaign is the largest effort in the world of men working to end violence against women. In 1991, a handful of men in Canada decided they had a responsibility to urge men to speak out about violence against women after The Montreal Massacre on December 6, 1989. On that day, 14 female students at the Ecole Polytechnique were killed.
Wearing a white ribbon is a personal pledge to never commit, condone or remain silent about violence against women and girls. Now in over 55 countries, campaigns are led by both men and women.
Latest News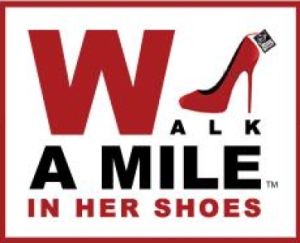 This coming May, Walk a Mile In Her Shoes – Fairfield, White Ribbon Committee Chair, Fairfield Police Chief Gary McNamera will be leading an initiative to help promote awareness about Sexual Violence. We need your help to spread the word to all males that want to be a part of the solution, either by being on our committee or participating in our event. The mission is to end violence against women by engaging men in the process of personal, relational, and social change. Chief McNamera and the rest of committee members encourage everyone to take the pledge and take a stand against violence against women!
Check out this great You Tube video about how the White Ribbon Campaign is being used to educate boys and girls about abuse in Australia …..
Post by: Casey Morley – "I have emerged from a life filled with abuse and chronicle my journey in my mybook,Crawling Out,due to be published soon. I hope by sharing my story I can help other victims of domestic violence realize that they too, can start their own journey of crawling out – and that they don't have to walk alone. I am also the owner of Casey's Image Consultants, and a Certified M'lis Wellness Consultant offering Lifestyle Change Programs for detoxifying the body. I am dedicated to helping people improve their appearance and overall health from the inside out."